Client Services will be closed on the following days:
December 25th, 2018
December 26th, 2018
January 1st, 2019
We operate in these provinces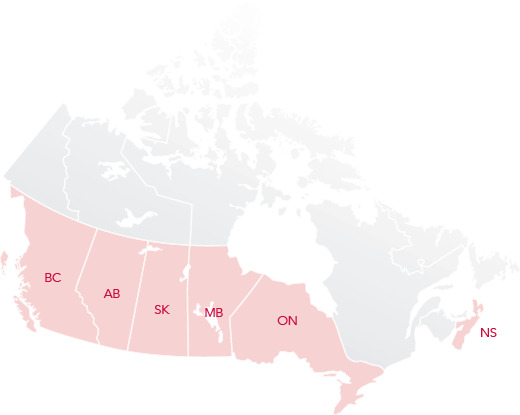 TOLL-FREE


TOLL-FREE FAX
+1 866 421 9332
| | | | |
| --- | --- | --- | --- |
| Nova Scotia | 9 am - 9 pm AST | Saskatchewan | 7 am - 7 pm CST |
| Ontario | 8 am - 8 pm EST | Alberta | 6 am - 6 pm MST |
| Manitoba | 7 am - 7 pm CST | British Columbia | 5 am - 5 pm PST |
PASSWORD
RESET

Is your Citrix password not working? This option will help you get to an analyst who will reset the password for you.
CLAIMS AND
SUBMISSIONS

Do you have questions regarding your billing, submissions, fee codes or otherwise? This option is for you!
TECHNICAL
SUPPORT

Examples of this include faxing, printing and scanning questions. This can also include Accuro not opening, freezing, running slow or other access issues.
LABS AND
SPECIAL PROJECTS

Examples of this include not receiving labs, needing to set up connections to a new lab vendor or configuring custom lab panels. This option is also used for special interfaces such Welch Allyn or Accuro Transcription.
GENERAL
CONFIGURATION

Need to change your letterhead? Not sure about a schedule template? Need to add a user or provider? This option is appropriate for general questions regarding the everyday use of Accuro.
OTHER


Not sure which option to use? This option will direct you to the next available agent that can record the issue and have the appropriate analyst contact you back.
24/7
24 hour emergency
support
60+
Dedicated EMR Customer Service
specialists, ready to assist
40+
EMR Migration and
Training Specialists