Accuro Engage: The Power of Connection
Virtual care has changed the face of Provider-patient interaction, but until now, making that connection has required clinic users to switch back and forth between Accuro and Medeo. We know less clicking means more efficient use of time, so we've created an integrated tool that seamlessly connects with AccuroEMR. Introducing Accuro Engage.
Accuro Engage is an innovative EMR add-on that brings video visits, patient messaging, and online booking together within AccuroEMR. You'll enjoy one-stop access to all the tools you need to deliver care safely, with no more switching between programs.
ACCURO ENGAGE FEATURES
PATIENT MESSAGING: Send secure, text-style messages instead of calling. Do a quick check-in, ask about symptoms, or share test results and documents directly from the chart.
VIDEO VISITS: Launch a secure Video Visit with a patient directly from Accuro. See patients online to renew prescriptions, share test results and other documents, and conduct quick video follow-ups from anywhere with an internet connection.
ONLINE BOOKING & NOTIFICATIONS: Patients can request an appointment time from their device without having to sit on hold, and clinic staff confirms all appointments directly in the Accuro calendar.
We've also added two new features for enhanced convenience:

Patients can now see all of their appointments in the Medeo app, including in-clinic and video visits. And when the provider activates online booking, patients can book appointments directly in Medeo.
Coming soon - For in-clinic appointments, patients receive a reminder email 24 hours before their appointment time. This reduces no-shows and increases billings by eliminating holes in your schedule.
CONVENIENT BUNDLE PRICING
We know each clinic is different, so we've bundled the Accuro Engage services to give you just the tools you need.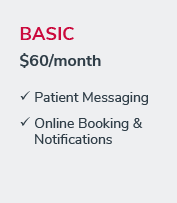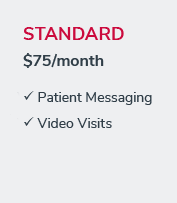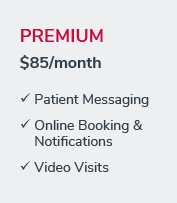 All prices are per Provider per month.
And if a bundle is more than you need, Patient Messaging and Online Booking & Notifications are also available for purchase individually.
Invoicing starts when your Medeo free trial ends this fall, so choose your Accuro Engage bundle before then to get virtual care that works for you.
Not receiving our newsletter?
Sign up below
* Indicates Mandatory fields