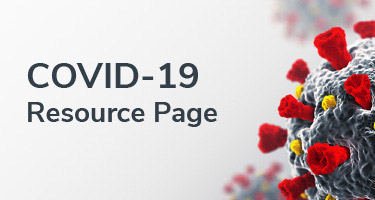 Introduction
As you, our customers, deal with the effects of the COVID-19 crisis, our priority is ensuring you're well informed and have the tools to deliver healthcare safely, now and in the coming months.
We'll be updating regularly so check back often. We'll get through this, together.
Connecting When it Matters Most
A letter from Mike Checkley, President of QHR:
Hello Everyone. The world has changed dramatically since we last connected. I'm happy to talk to you today about the work we've done as a company to be ready for what's on your doorstep.
It is so difficult to react properly due to uncertainty of COVID-19, and this has led to an imbalance in our social and economic systems. This imbalance within healthcare organizations has led to some being overwhelmed and others left under-utilized. What is certain is change, and that we are going to be here for a while.
I think there is a general sense among Canadians that they should be avoiding the healthcare system unless absolutely necessary due to social distancing, and to allow Healthcare Providers to focus on COVID-19 cases. This does not apply in the same way or at least the same timing to all clinics.
The challenge we're focusing on is how you can deliver care to patients in this new reality.
By now you've probably heard about Virtual Care and seen our Medeo offer. I truly hope you take us up on it. Yes, it is possible to just phone your patients, but this lacks the ability to easily and securely send patients information and often discloses your private phone number. I heard from a doctor last week who said he is getting calls and texts at all hours. He joked that he needs a burner phone!
Medeo is easy, and households across the country are fast learning how to navigate videoconference tools. As I write this, my kids are both in virtual classes hosted by their teachers. It is easy, you just need to start. We designed Medeo for healthcare, so it addresses important workflow and security requirements. We ask patients to create an account so the information you send them is able to be protected, and Medeo can connect to Accuro so the messages are also in the Virtual Chart.
I want to sincerely thank the QHR team for their massive effort over evenings and weekends with Medeo. There were days over the past couple weeks where they helped over 450 providers get set up with Medeo. That number continues to be above 200 every day. Before COVID-19, we were handling about 15 per day. Rest assured, if you sign up, we will help you: www.medeohealth.com.

This page shines a spotlight on virtual care and gets you ready to implement it in your clinic. You'll get the ins and outs of Medeo, fee code information by province, tips for smooth operation, and a quick how-to webinar to get you started.
Finally, from all of us at QHR, thank you. While you're supporting Canada, we'll be supporting you.
Video: Welcome to Medeo
This virtual care and secure messaging platform is designed to support Providers across Canada, both in their day-to-day business and in exceptional circumstances like the COVID‑19 pandemic.
Many of you joined us on April 2nd for a one hour webinar to help you get your clinic started using Medeo. If you missed it, you can access it here.
Webinar Materials
Leading the Way
One on One: Providers Talk Virtual Care
Interview with Dr. Rupinder Toor
Dr. Rupinder Toor is a family physician with a focus on women's health. Hear how her clinic of 14 doctors has used virtual care to engage more directly with their patients, and offer equitable care with fewer barriers.
Learning Central: Accuro Tactics in a phased re-opening
As you adapt to new ways of connecting at your clinic, maintaining your patient relationships has never been more important. This month's Learning Central Video shows you how to take advantage of Accuro's Query Builder function to make communicating with patients faster and easier.
Not receiving our newsletter?
Sign up below
* Indicates Mandatory fields
Copyright © 2019 QHR Technologies. All rights reserved.