The CONNECT Accuro National Learning Tour is about bringing knowledge and expertise to you, connecting you to new and better ways to get more from our software. It's about sharing and spending time with your colleagues. And it's about taking one collective step forward towards our goal of connecting Canadian Healthcare.
If you're a physician or clinical staff, there will be content suited to you. Join us in a city near you for one perfect day of learning, discovery and connection.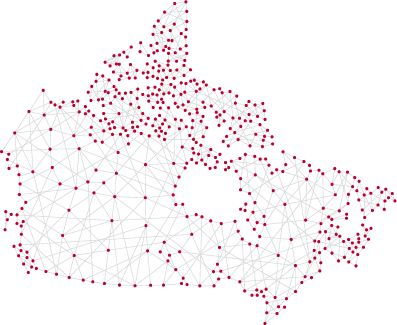 2018 ACCURO TRAINING TOUR RECAP
JOIN US
We're traveling coast to coast, from Victoria, BC to Sydney, Nova Scotia.
Choose a location and date that works best for you.
BRITISH COLUMBIA
Deadline for registration: April 5, 2019
TICKETS
Price includes all sessions, morning refreshments, lunch and afternoon break.
INDIVIDUAL PRICING
$129
per person (1-2 persons)
GROUP PRICING
$119
per group (3+ persons)
Register a group (3+)? Use code 3ORMORE for $10 off

"It was so exciting to learn new tips to simplify actions within Accuro. I love this program and wish all my clients would use it!"

REBECCA WALTERS
2018 Training Day Attendee, Toronto


"I didn't realize how much more Accuro could do. I really enjoyed the training day. Great venue and good information."

ELSA
2018 Training Day Attendee, London


"I wish I could have attended every session. I really like the tips and short cuts. The staff are wonderful. Very approachable and helpful. I am really glad I had the opportunity to attend."

SHELLEY SCARTH
2018 Training Day Attendee, Ottawa
CONNECT WITH US
Stay tuned for more information as it becomes available.
In the meantime, you can contact us with any questions.