Control Your Schedule
Give patients the power to book medical appointments online, while maintaining control of your schedule. Patients are able to select their Provider and preferred appointment time, but the clinic approves or denies the request. Improve both patient and staff satisfaction by switching to Accuro Online Booking.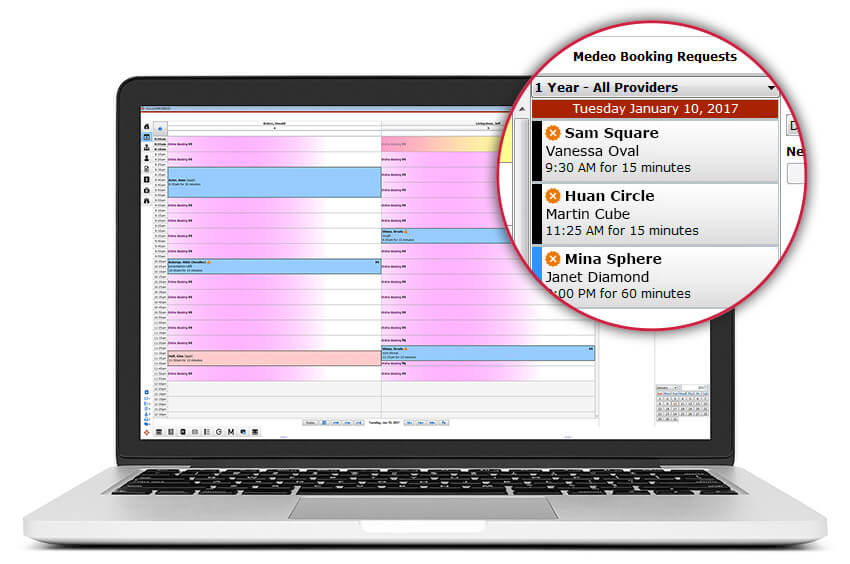 Increase patient and staff satisfaction

Offer patients convenient booking
Clinic selects time blocks and appointment types to broadcast online

Patient selects the Provider and preferred appointment time, then submits the request

Clinic can choose to accept or reject the patient appointment request. If accepted, the patient is automatically added to the Accuro EMR scheduler

Patient creates an account in our Medeo Virtual Care platform, so they can easily manage their profile and appointments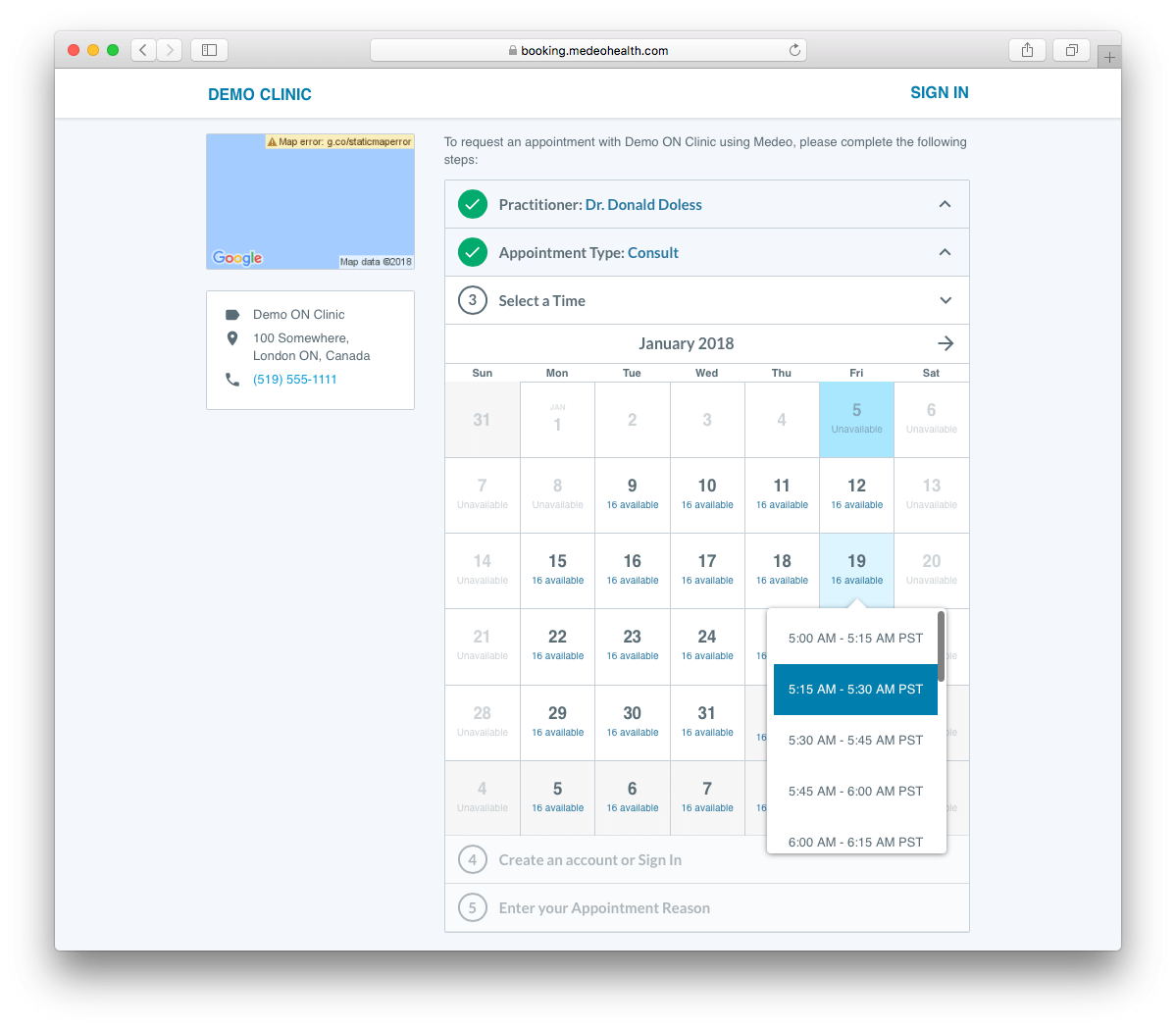 Reduce demands on staff's time, maintain control of the clinic schedule, and increase patient satisfaction with Accuro Online Booking.
Contact Us