A Performance EMR, Built for Walk-in Clinics

Walk-in Clinics have unique demands. When each of your Physicians sees 60 to 80 patients daily, you need a high-performance EMR system that was designed with speed and reliability in mind. Increase quality time spent with patients and improve clinic efficiencies with Accuro EMR.
Accuro EMR software understands how valuable your time is which is why Accuro will support your clinic the way other EMR's just can't. Streamline workflows, reduce patient wait times and help your doctors leave at the end of the day, with their charts done.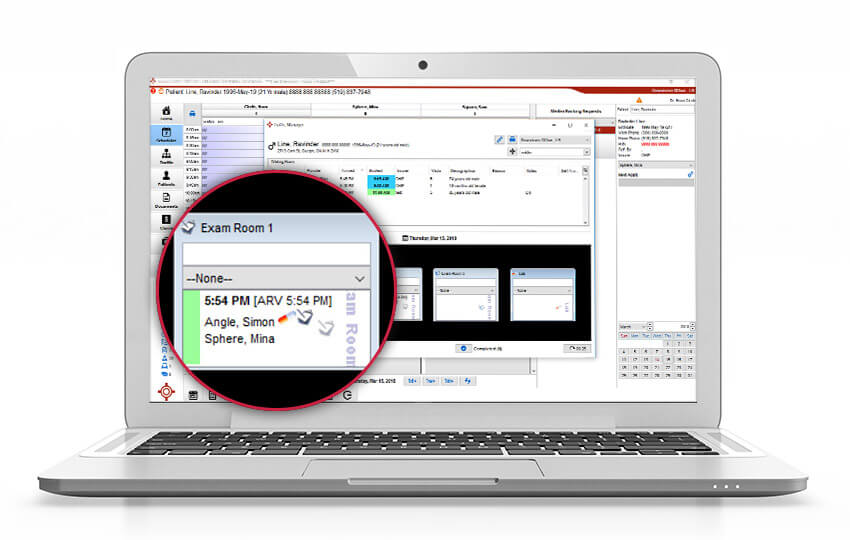 Accuro,
Built for Speed and Reliability
Generate super fast Encounter Notes with Accuro's Clickable Words technology

Easy and fast referral, consult and requisition workflows

Quick documents - Action your patient labs and results, instantly

Traffic Manager dashboard tracks patients, rooms and wait times


DR. BYSTROM | FAMILY PRACTITIONER
WEST KELOWNA BC



DR. THOMAS | MEDICAL DIRECTOR
CONCORDIA HEALTH ASSOCIATES, WINNIPEG MB

"Since moving to Accuro from our previous EMR, our Doctors feel like their work is complete at the end of the day. Our doctors can provide better care in less time. The interactive forms have made it much easier. Notes are complete, billing is done and they walk out the door." DIANNE PENZVALTO | MANAGER, FACILITIES & INFORMATION TECHNOLOGY
AVENUE MEDICAL CENTRE, BRANTFORD ON

"Accuro is very easy to use! It is easy to add photos, reorganize charts, record notes, remove documents, etc. I am very happy with the system as I find it works really well. Where other EMRs I have used take too long to load patient data, Accuro is fast and simple to use." DR. STANLEY MUWONGE | FAMILY MEDICINE
VINEYARD MEDICAL CLINIC (PRIMACY), CALGARY AB
Time is of the essence. Speed up your day with a Performance EMR built for Walk-in Clinics
What are you waiting for?