With Accuro's Traffic Manager, you can see a visual map of the clinic to virtually manage exam rooms. Through the connected dashboard, easily drag and drop patient names into the various exam rooms to keep track of where patients are during the course of their visit.
From the waiting room, to exam room, to conclusion of their visit, Traffic Manager makes it simple to assess and take action.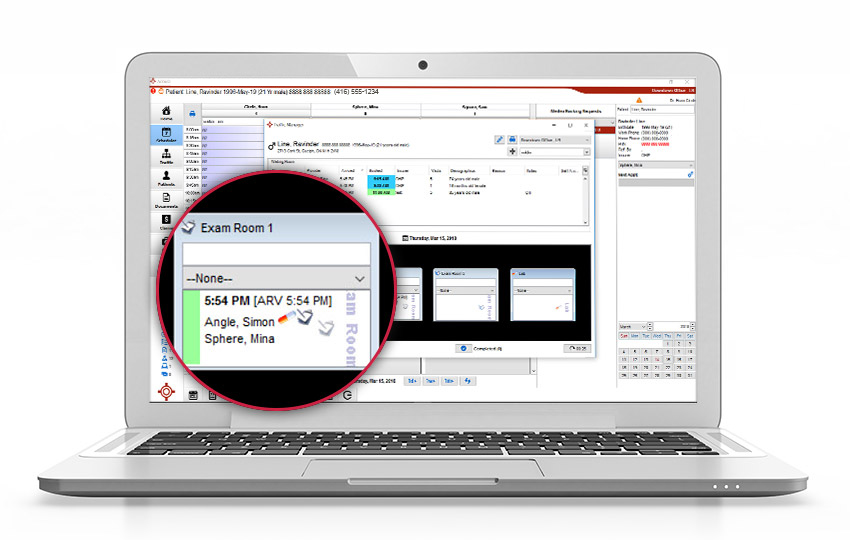 Accuro's Traffic Manager Loves Volume
View all patient room vacancies at-a-glance with convenient dashboard

Move patients from the Wait Room to the Exam Room with a simple drag-and-drop function

Better identify procedure rooms with categorized avatar symbols

Manage clinic walk-ins by adding them right to the waiting room

Track patient wait times, appointment durations and visit completion times with integrated reports
Your busy clinic demands a performance EMR that can effectively manage more patients in a day. When time matters, trust Accuro EMR
What are you waiting for?