Insights into your Practice
Run a report on all of the diabetic patients who haven't been seen in three months, or simply check clinic throughput. Generating reports from your EMR is considered essential for today's practice. With the Query Builder in Accuro Providers can generate reports that help optimize the health of their patients and manage the wellness of their business.
Medical Data Reports
Accuro's medical clinic reporting system can positively affect your clinic's workflows and preventative care by enabling you to run reports and perform actions en masse, such as tasks, appointments, billing, referral letters and more.  Export your query reports to Excel and you can create charts and graphs to analyze your data further.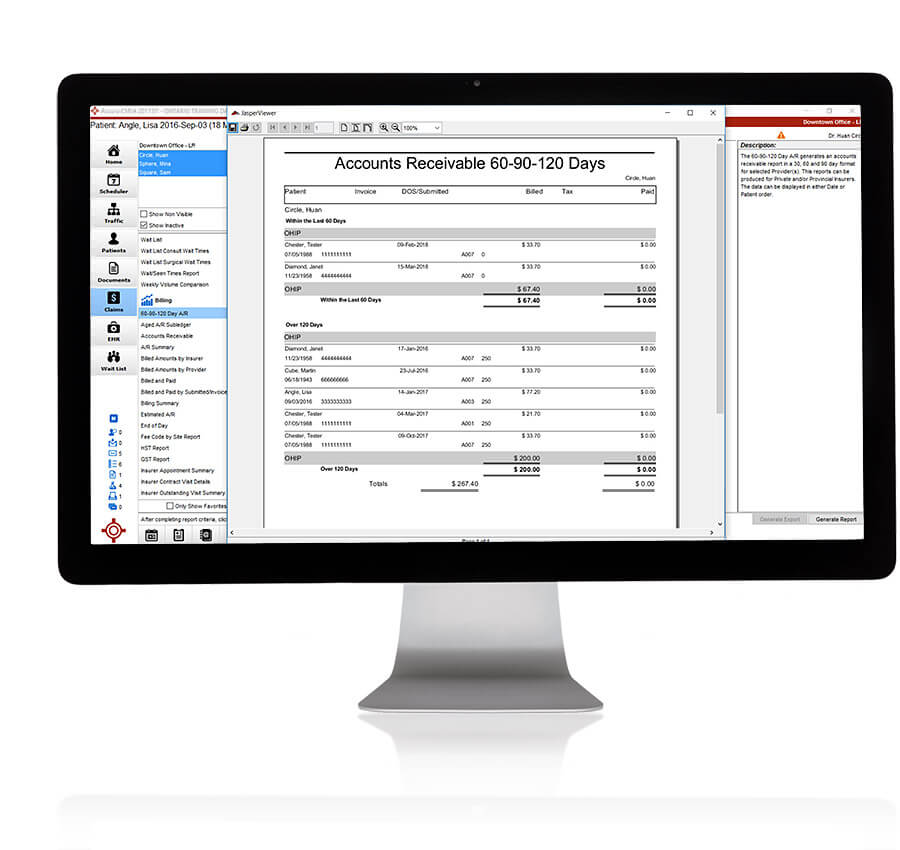 Assess patient volumes to plan ideal staffing levels

Generate revenue reports with Provider salary splits

Understand your patient visits by appointment type and reason

Run queries on billing codes to maximize time-based procedure and preventative care
Explore Patient Groups
Generate organized lists based on criteria pulled from patient charts.
Create lists for:
All patients with a specific diagnosis (Diabetes, COPD, Asthma, Hypertension, etc.)

Patients who are due for a preventative appointment or procedure (mammogram, Pap test, flu vaccine, etc.)

Groups taking certain medications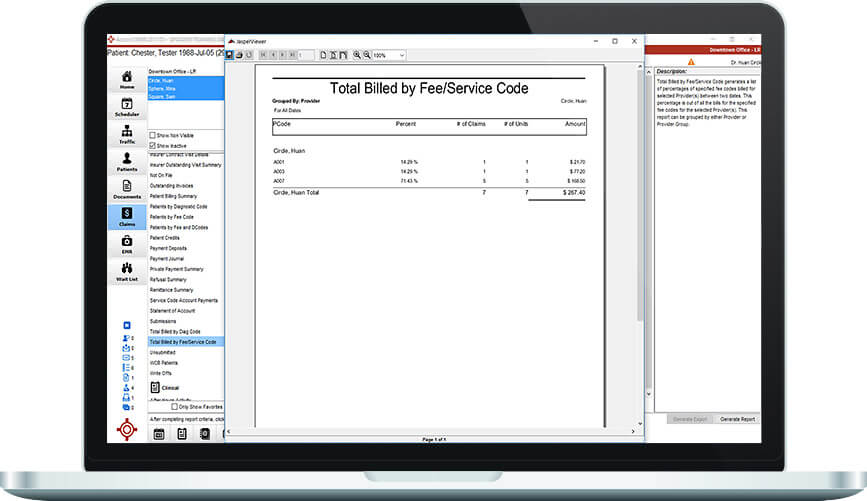 Predefined Reports
Accuro comes with a library of pre-defined reports categorized as Scheduling, Billing, and Clinical. Accuro Trainers can ensure your team has the skills to create their own queries and reports unique to your clinic's needs.


CHRISTINE BANEWSKI   |   CLINIC MANAGER
WINNIPEG, MANITOBA

"The reporting feature helps simplify my daily accounting and the ability to track procedure or diagnostic codes, when used, is / can be a powerful tool. It works, it works well, and it does what I need it to do for my practice!" HOWARD D. GREEN   |   PODIATRIC MEDICINE
FOOT SURGERY & SPORTS MEDICINE
Optimize the health of your patients and the wellness of your business with Accuro Clinic Data Reporting
What are you waiting for?