Trusted and Proven
Designed to maximize revenues through improved efficiency and billing accuracy. Save time and hassle by executing all essential billing functions from one screen, and without the need to print anything.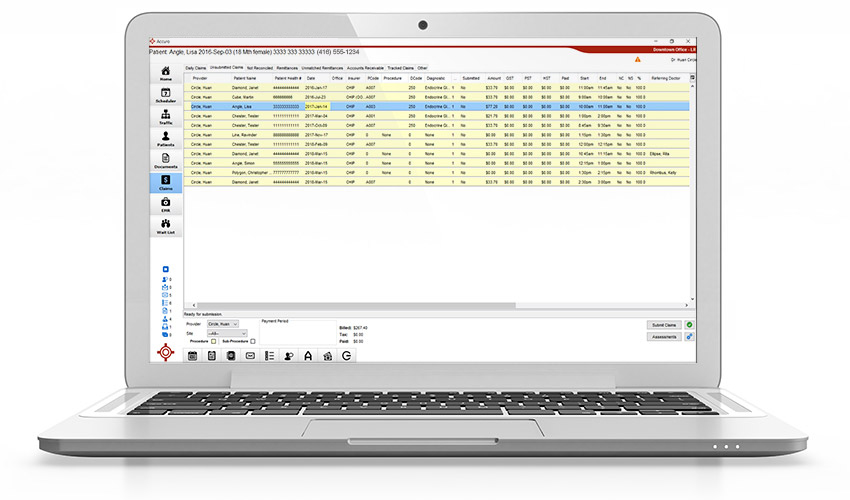 Streamlined
Provide direct submissions to provincial government billing
Accurate
Efficiently manage daily claims, find errors, and resubmit without any printing
Convenient
Full submission, reconciliation, and resubmission functionality – all from one screen
Versatile
Support for multiple physicians with a full range of billing types
Tightly integrated with Accuro's Scheduler, all patient appointments are embedded as billable items, so no patient visit occurs without a billing record. Fill in the codes manually, or set appointment types that pre-load procedure codes and automate billing claims.
Multiple Options to Fit Your Needs
Accuro Billing offers you numerous module options to fit your clinic's unique needs and budget:
Accuro Admin: Billing and Scheduling Software

Accuro EMR: Includes Billing and Scheduling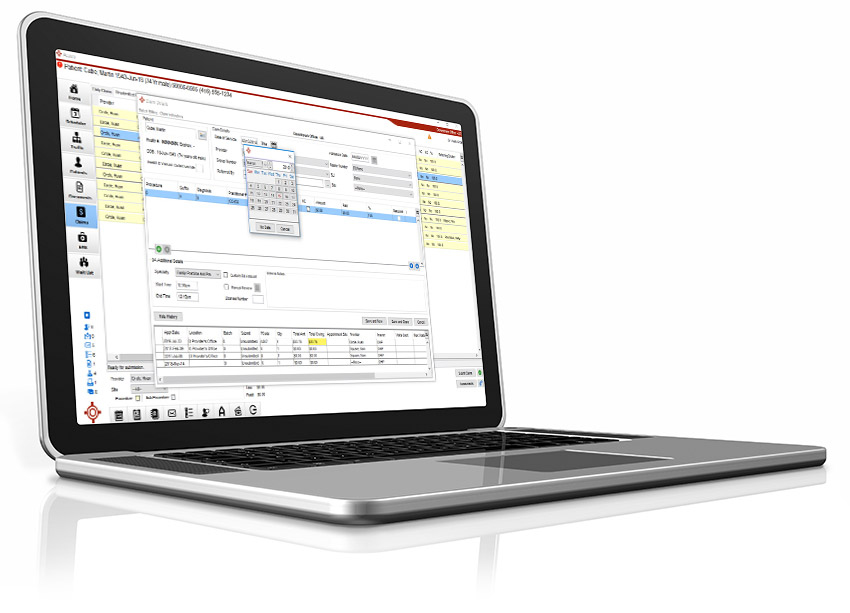 "With Accuro, the chance of making and submitting an error on a claim is all but eliminated due to the many built-in prompts, checks and alerts; but if I do get an error, Accuro is very efficient in helping me resolve it." DR. UMBERTO CELLUPICA   |   PAEDIATRICIAN & PARTNER
MAPLE KIDZ CLINIC, MAPLE ON


"This is an EMR made for the needs of Doctors in Nova Scotia. Accuro's billing system is very easy and straight forward. There are less claims coming back because the billing is so much more accurate." DR. HOOGERBOORD   |   GENERAL SURGEON
NOVA SCOTIA HEALTH AUTHORITY
Take control of your billing process while increasing revenues and saving time with Accuro EMR
What are you waiting for?