Finally, an EMR as Versatile as Your Practice...
No sector of healthcare is as versatile or comprehensive as Family Medicine. Family practices provide personal and continuing care for individuals and families, making the need for close Provider/patient relationships even stronger. Spend less time on administrative tasks and more time on patient care with Accuro EMR for Family Practice.
Accuro's Family Practice workflows are designed to save you and your team time. While other EMRs require multiple screens for various tasks, Accuro delivers the patient data and the insight you need all from ONE patient chart screen. Complete encounter notes in seconds and take instant action directly from the patient's chart in ONE click.
View the case study for Saluté Family Medicine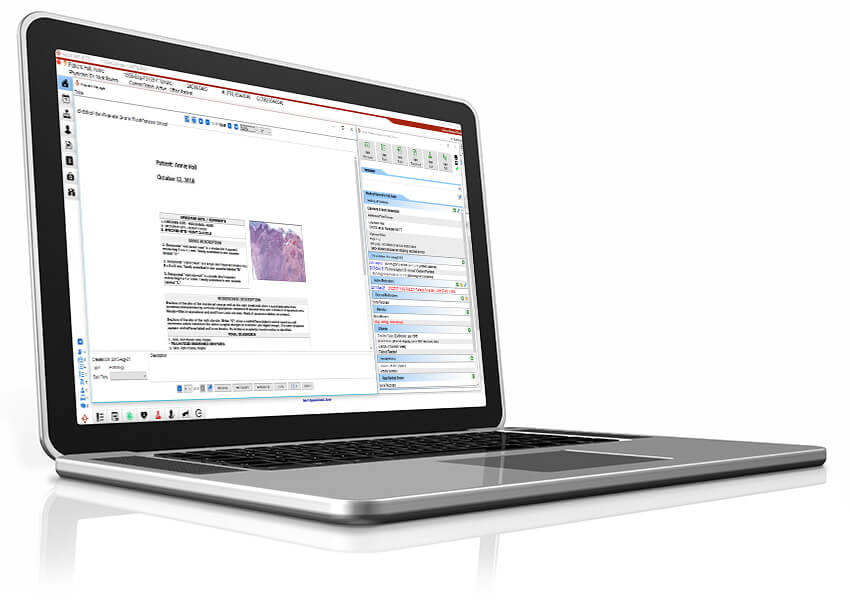 Complete fast Encounter Notes with Accuro's Clickable Words technology

Action patient labs and results with one click

View appointment history, allergies and medications

Prescribe medications instantly

Order and track tests, requisitions and referrals

View outstanding items: tasks, preventative care

Bill the patient encounter


JASON BOOY | FAMILY MEDICINE
TORONTO ON



DR. RACHEL PARK | FAMILY MEDICINE
LEAMINGTON ON



JACQUELINE MACASSO | MOA FAMILY MEDICINE
WEST KELOWNA BC



DR. BYSTROM | FAMILY PRACTITIONER
WEST KELOWNA BC



CHRISTINE BANEWSKI   |   CLINIC MANAGER
WINNIPEG, MANITOBA



DR. MARTINA LACERTE
SPRINGFIELD MEDICAL CLINIC, OAKBANK MB



DR. THOMAS | MEDICAL DIRECTOR
CONCORDIA HEALTH ASSOCIATES, WINNIPEG MB

"Since moving to Accuro from our previous EMR, our Doctors feel like their work is complete at the end of the day. Our Doctors can provide better care in less time. Notes are complete, billing is done and they walk out the door." DIANNE PENZVALTO   |   MANAGER, FACILITIES & INFORMATION TECHNOLOGY
AVENUE MEDICAL CENTRE, BRANTFORD ON

"I love how the patient stays with you as you move through Accuro, using only one screen. This ensures even multiple tasks can be done quickly for one patient, maximizing my time management. I also love how you can search and change to a different patient from anywhere within Accuro." SHANDA BIRCH   |   PRACTICE MANAGER / MOA
WALLACE ST MEDICAL CLINIC, NANAIMO BC

"Accuro is very easy to use! It is easy to add photos, reorganize charts, record notes, remove documents, etc. I am very happy with the system as I find it works really well. Where other EMRs I have used take too long to load patient data, Accuro is fast and simple to use." DR. STANLEY MUWONGE | FAMILY MEDICINE
VINEYARD MEDICAL CLINIC (PRIMACY), CALGARY AB

"As you delve into the system, you quickly learn that there are more and more integrated features. I have used a few EMR's over the years. As a family practitioner, I certainly recommend this to my friends and colleagues." DR. RYAN BYSTROM | FAMILY PRACTICE
WEST KELOWNA, BC

"Since moving to Accuro, I provide better patient care, spend significantly less hours on administration, use much less paper, and have increased satisfaction with patients and our team. This is fluid program for use in a collaborative practice. It's a 21st century EMR with a lot of bells and whistles, but also works wonderfully for those physicians who may not use an EMR to its fullest breadth, and that's ok." DR. MICHAEL MACDONALD | FAMILY PHYSICIAN
ISLAND FAMILY HEALTH CARE, SYDNEY NS
Hit the ground running with Canada's #1 single platform EMR. Find out how Accuro EMR can help your Family Practice today.
What are you waiting for?