Workflows for Chiropractors to help you get more from your day
As a busy Chiropractor, you help patients with muscular and skeletal injuries get moving again. You are an integral component to your patients circle of care. Accuro not only improves your connection to other Healthcare Providers, but it will plug you into a whole new world of productivity and business management.  From flexible document management of your patient's full medical history, to easily customizable forms and templates, to convenient patient booking and communication tools.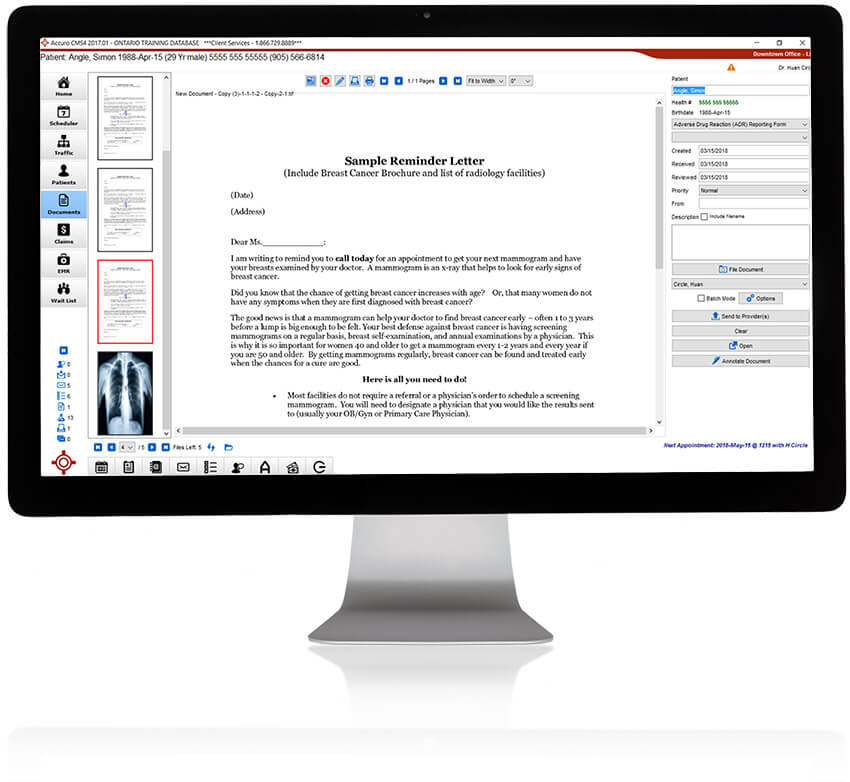 Quickly create note and form templates for consultations, procedures, and follow-up appointments

Close the loop with referring providers, by acknowledging referrals and sending consult letters directly from the EMR

Easily manage and file documents into patient charts

Order X-rays or diagnostic imaging tests

Send consult letters and receive patient documents via electronic fax from referring Physicians
Better Business Management
Online Booking - Let your patients book their own appointments while maintaining control of your schedule

Secure Patient Messaging - Communicate with patients on a secure platform while still controlling the conversation. Data stays in CANADA!

Generate and print invoices for clients

Run query reports to optimize business metrics like Revenue, Appointment Types and more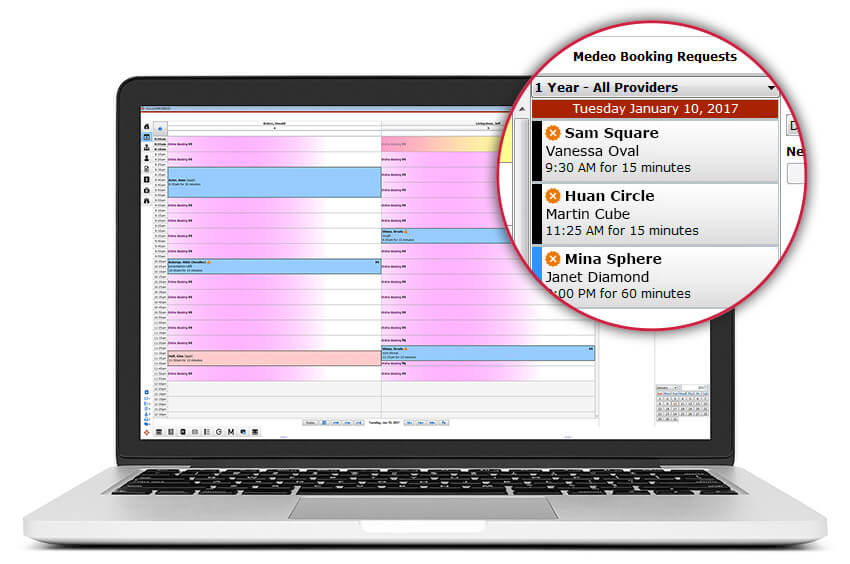 Get more out of your day and connect with other Healthcare Providers
What are you waiting for?