Tailored EMR workflows for Urologists
Are you using an EMR built for your specialty? Accuro worked with your peers to develop Urology specific consult forms and EMR workflows.
Join more than 260 other Urologists that use Accuro across Canada.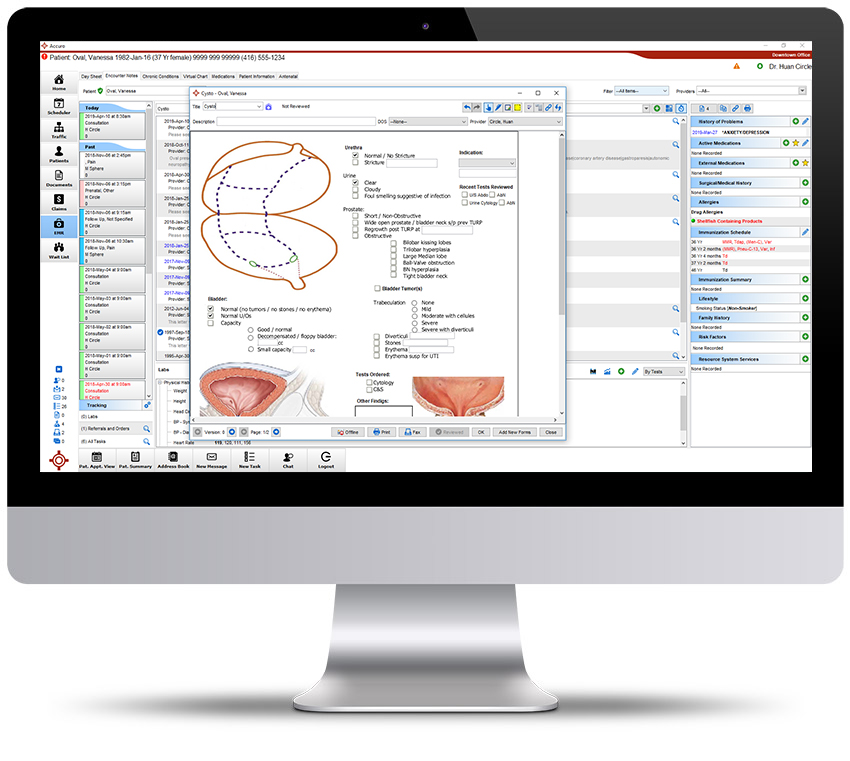 Here's why Urologists love Accuro:
Ready-made consult and exam form templates: Vasectomy, Abnormal DRE, Hydrocele, ED, Circumcision, and more

Quickly create templates for consultations, Urology tests and follow-up appointments

Instantly convert forms to consult letters

Powerful one-click, one screen comparison of patient test results, like PSA trending

Manage waitlists by procedure, urgency, date, or patient

Connect to your local or provincial hospital reports, labs, and diagnostic imaging
"Accuro has convenient requisition and referral workflows, and it even helps me track my patients with stents. It saves me time by pulling lab values directly into my encounter notes. The software also allows me to visualize lab values, such as PSA, and trend my patient's response to treatment. Accuro is built for the needs of specialists." DR. ZACHARY KLINGHOFFER | UROLOGIST
Toronto ON
Accuro brings you Urology specific workflows that will help you power through your day
What are you waiting for?