Spend your time where it matters most.
Accuro gets you there
An EMR should let you get more out of your day, not get in the way. Accuro understands your unique workflows. With input from your peers, we have designed clinical tools and customized workflows to make your life easier. Over 180 Otolaryngologists and more than 2,000 other Surgical Specialists trust Accuro.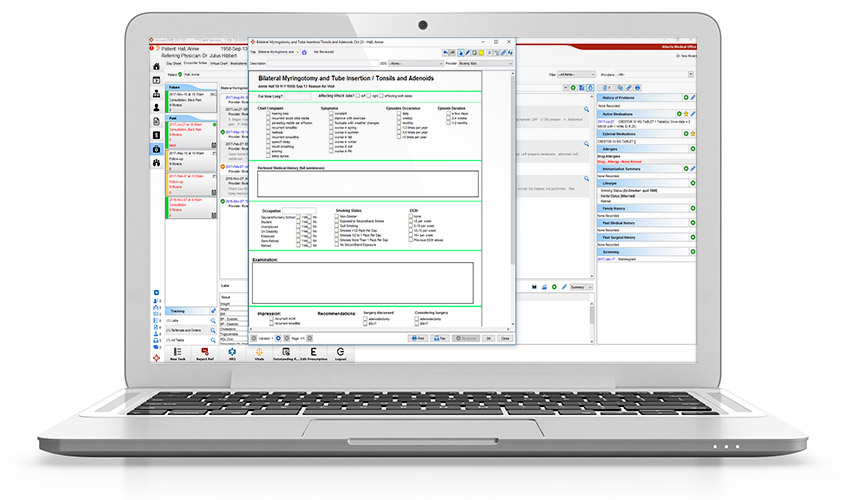 ENT Specialists love our time-saving clinical tools. Here's why:
Instantly convert forms to consult letters

Easily digitize procedure/prep handouts and consent forms

Conveniently manage waitlists by procedure, urgency, date or patient

Utilize pre-made consult form templates: Myringotomy,

Thyroid, Rhinoplasty and more

Quickly create templates for consultations, surgical procedures, and follow up appointments
Demand an EMR that is going to create real efficiencies in your practice and start spending more time with patients. Choose AccuroEMR.
What are you waiting for?